#CodeBlackAndGold
Friday, March 9, I had the honor of  joining a group of volunteers , including a retired RN, and staff at Carpenter. In around two hours, we made several hundred books. It is very exciting to know children will have their own books to read at home.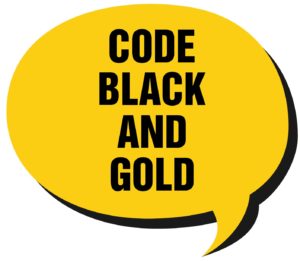 One of the titles: is "The Bat and the Wet Hat." Spoiler: the rat hits  a homer for the hat!
Would you consider volunteering in one of our schools?
If you can make  time to make a difference in the lives of our students, Emeline Carpenter Elementary and Fredonia Elementary are looking for volunteers!
Join me as a volunteer at Carpenter!
Call:
Erin Watson (936)-569-5070 ext. 6281 (English)
Maria Moreno (936)-569-5070 ext. 6281 (Spanish)
To volunteer at Fredonia, call:
Holly Elder (936)-569-5080 ext. 6775 (English)
Dalia Reyes (936)-569-5080 ext. 6777 (Spanish)